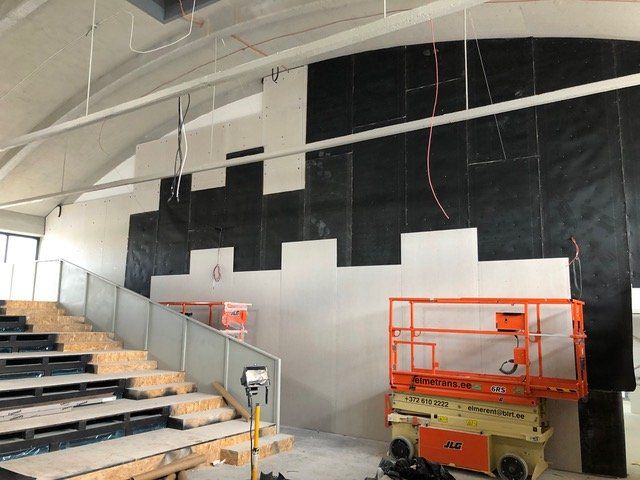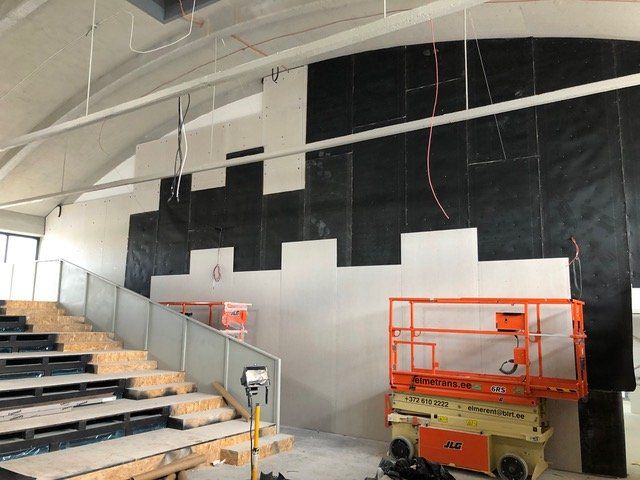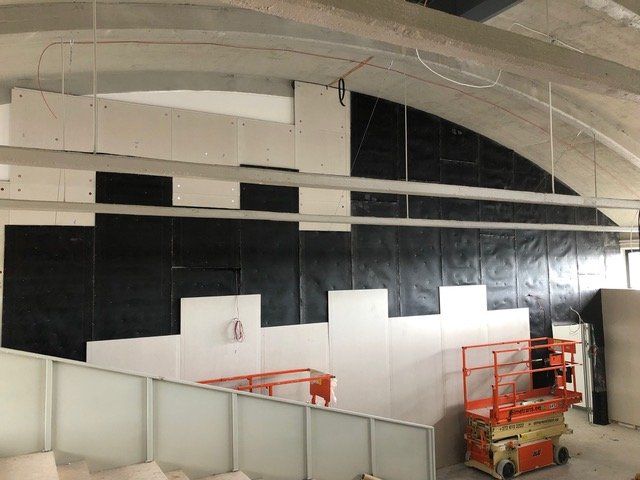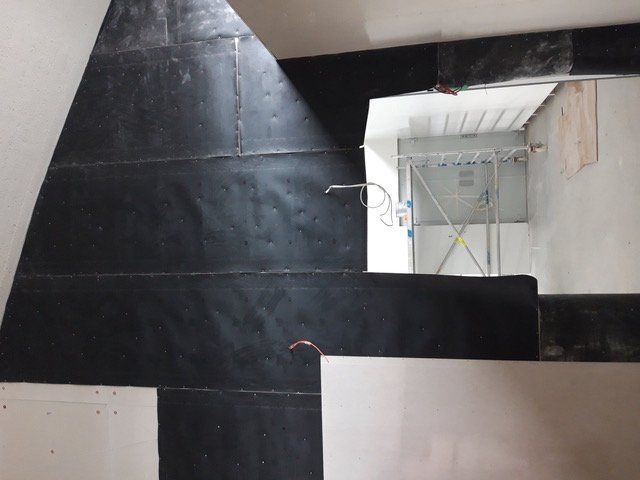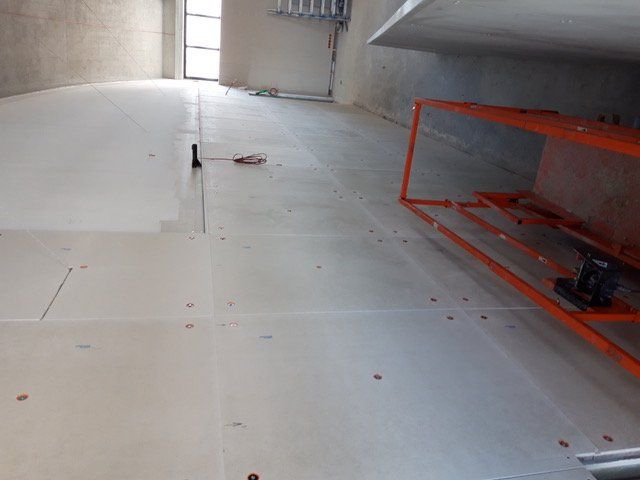 For the acoustic isolationo of a newly designed conference room in Estonia, DECIBEL export colleagues suggest the PRO isolation project contractor to use the MUTE SYSTEM 33 wall insulation system, a product which had been created, developed and perfected by the DECIBEL team.
The customer had been provided with laboratory measurements of MUTE SYSTEM 33, which shows that after the installation of the system, the total index of sound insulation on the wall, respective of the type, rose between 9 - 12 DB.
The intention of the client for undertaking sound isolation of the hall is because it is planned to be used for conference meetings, corporate seminars and other similar events. Without disturbing the environment in the adjacent neighboring spaces and simultaniously without impeeding the coference event in the room.
The client purchased the required amount of MUTE SYSTEM 33 for а full package and a complete sound insulation for all walls in the conference room. After the installation of the soundproofing panels in the hall, the customer undertook measurements and reports an improved sound insulation index for the entire wall by +1 dB. The result leads to the conclusion that the customer is not satisfied with the final product result. The DECIBEL team confirms and are fully convinced of the quality of the product which had been developed and tested under strict laboratory conditions. An acoustic engineer had been sent to follow-up on the case. As a result of the measures taken, it become clear that there was an air duct in the conference room through which sound leaked in and out from the hall.
Conclusions after erronues information had been submitted.
In order to solve the case, a thorough check must be carried out in relation to a project by an acoustical engineer, and no elements or details should be ignored. Our sound insulation systems have qualities that have been proven again and again in a numerous of projects. For this reason, we encourage our clients to provide comprehensive information about the particular site from the initial stage of our collaboration. Engineers from the DECIBEL team should get acquainted with every inch of the site in detail and look at all the problem areas in great detail.