Who we are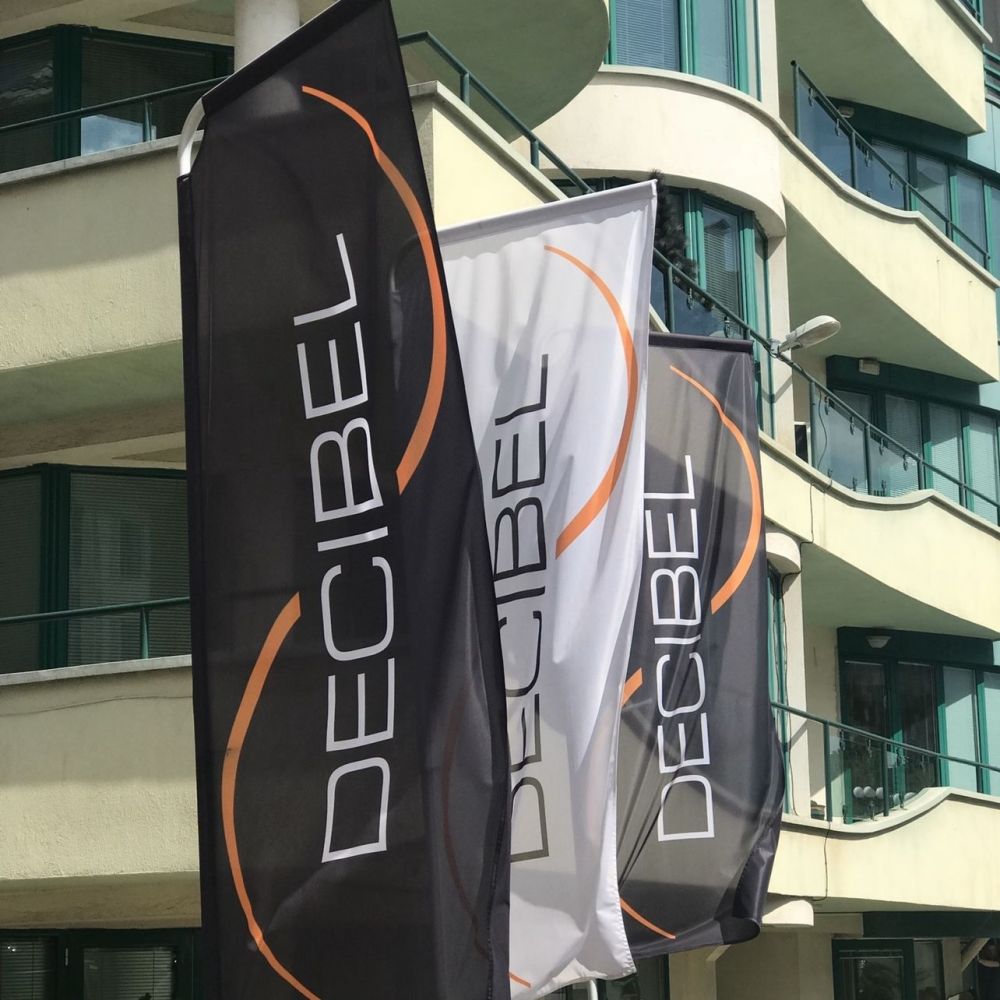 DECIBEL - soundproofing and acoustics
DECIBEL is a European engineering and production company, founded in 2012. Today, DECIBEL is one of the largest manufacturers of sound insulation and acoustic solutions available in over 42 countries around the world.
Innovation and science are the principal drivers of our work. In addition to manufacturing and developing noise control systems, we design and install our solutions for customers around the world. Our solutions include soundproofing systems for homes, offices, and clubs; acoustic materials for offices, studios, bedrooms, hotels, and industrial applications; soundproof industrial cabins for machinery and production lines, as well as vibration isolation solutions for specific production equipment and vehicles.
Our customers and partners around the world choose us because of our short lead times, the sophisticated approach to engineered solutions (which save money), and the guarantee of achieving customers' objectives.
We pay special attention to the entire cycle of a project - from design, through production, delivery, and installation to its completion and commissioning.
Over the years, our team has completed over 5000 sound insulation and acoustic projects for residential buildings, clubs, industrial chillers, offices, conference rooms, and even animal shelters and yachts. We typically received references for excellent results from both private clients and architects, investors, project management organisations, construction companies, and private and public organisations from across Europe, North America and Asia.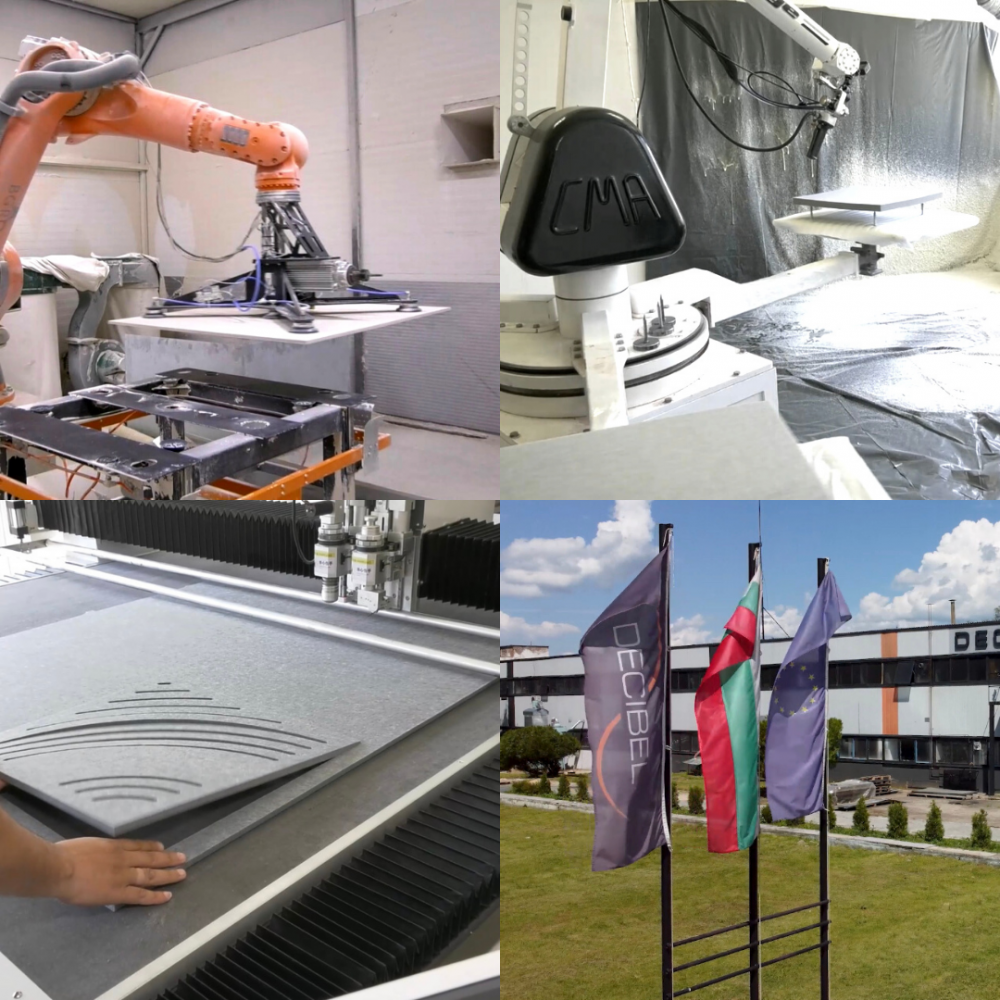 Production Facility
DECIBEL has its own 2000 m2 production facility located in Botevgrad, Bulgaria, which makes us one of the largest manufacturers of sound insulation and acoustic materials in Europe.
The DECIBEL factory opened its doors in 2014 and started the production of acoustic diffusers and electrically charged flock powder coatings. In 2015, the company purchased a fast CNC wire-cutting machine for the conversion of acoustic blocks into complex shapes, followed by the purchase of CNC cutting & folding for metal processing and CNC cutters for the production of perforated and engraved acoustic panels.
Decibel has further invested in robotics to accelerate and improve the quality of manufactured products. However, it is not possible to replicate the attention to the finer details that our skilled artisans are able to offer with their keen eyes and precise hands. The factory has areas dedicated to machining & cutting wood, metal, textiles, and the production of gypsum-composite products.
From our factories in Europe, we ship our full range of acoustic and soundproof products to 3 continents, and to over 20 representative companies around the world who offer this full range through their stores and warehouses.
The Founders
Ph.D. MSc. Eng. Tsvetan Nedkov
Founder/CEO @ DECIBEL
LinkedIn Profile
Doctoral thesis: "Development of methods and algorithms for calculation of sound noise reduction transmissions loses of wall linings for recording studios and concert halls."
Master of civil engineering UASG, Sofia
Diana Tzonevska- Nedkova
Founder / CMO @ DECIBEL
LinkedIn Profile
BA International Business (German & Italian) @ European Business School London, UK
МА Brand building (English) @ New Bulgarian University, Sofia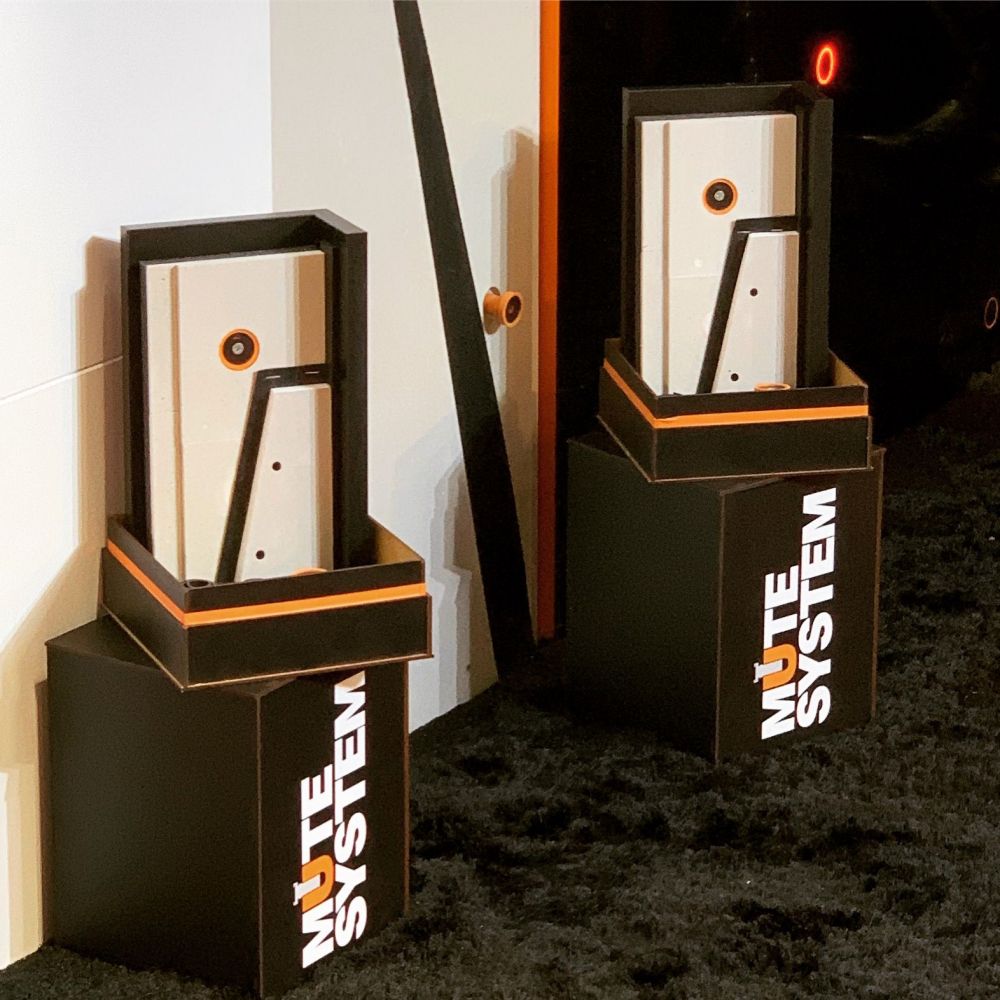 Innovations and scientific contribution 
DECIBEL's research and development department is led by Ph.D. eng. Tsvetan Nedkov with a doctoral thesis on "Research and Development of methods and algorithms for calculating the transmission loss of partitions for concert halls and recording studios". In the development of new products, DECIBEL has successfully collaborated with the Department of Physics at the University of Architecture, Civil Engineering, and Geodesy, the Department of Radio and Telecommunications at the Technical University of Sofia, and the Polymer Engineering Department at the University of Chemical Technology and Metallurgy, Sofia.
The following scientific papers bellow have an impact factor and verify the scientific nature of our product development process:
MUTE SYSTEM composite system with published results at the international scientific conference ICEST 2014
Designing and manufacturing of a reduced silencer chamber for testing samples in a physics laboratory at UACEG, reported at a scientific conference at UACEG, 2014
Development of industrial chevron silencers published in IJETCAS International Journal 2015
Multilayer composite soundproofing panels for walls, published on CEMA 2015
Development and realization of multilayered thin sound reduction panel for existing walls, presented at the International conference – IcETRAN, 2017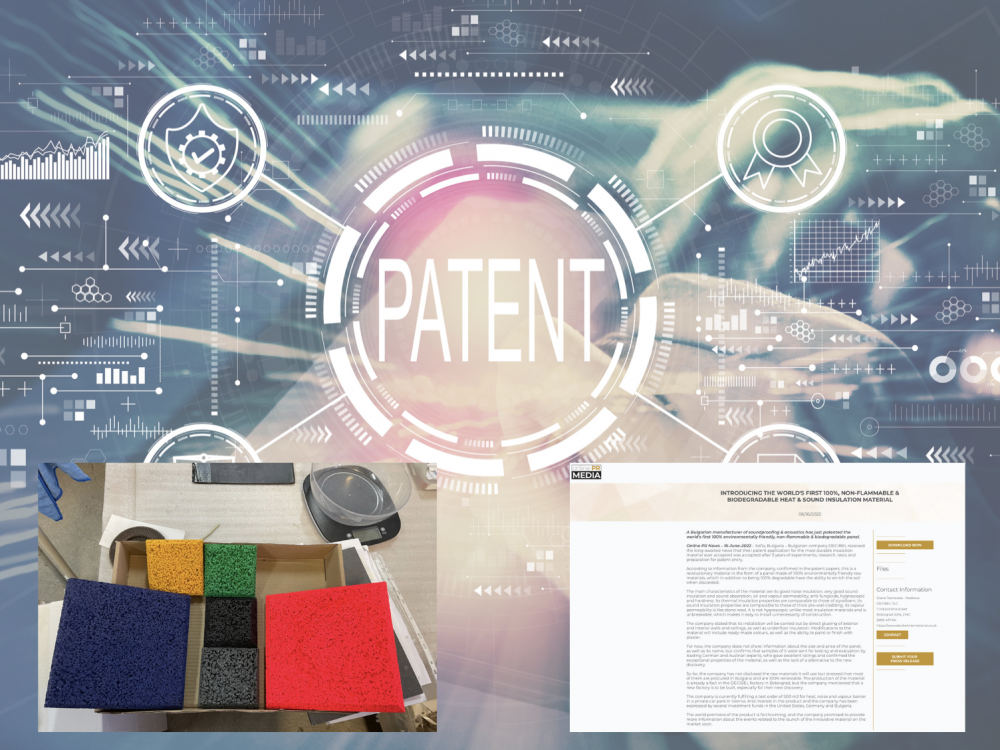 Patents