Noise Barrier for Chillers on Rooftop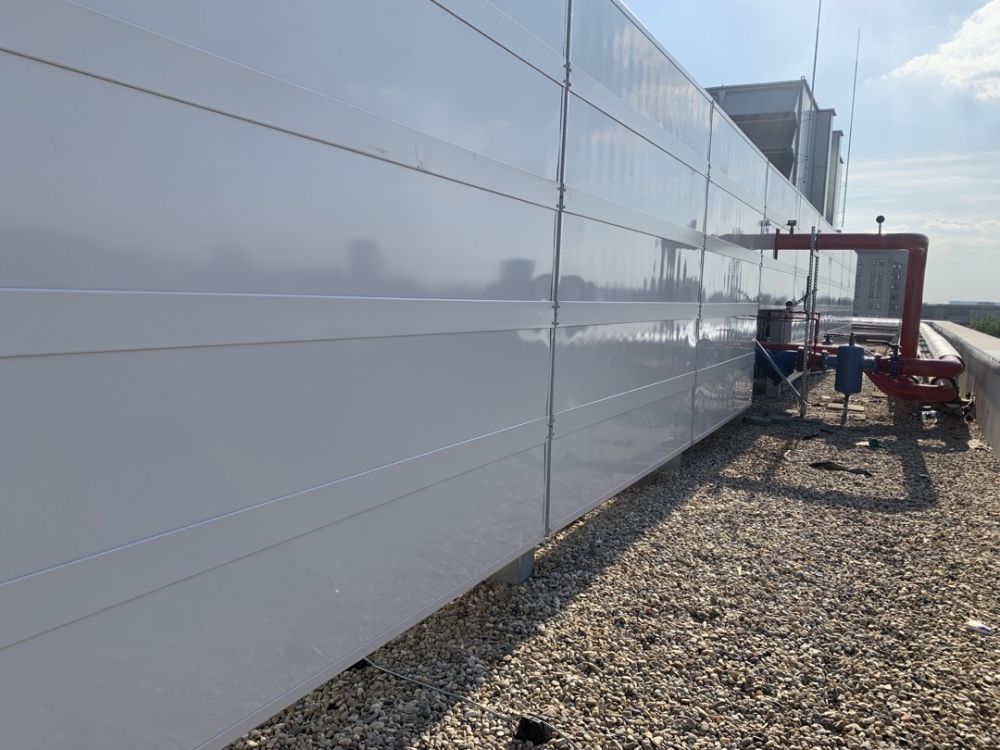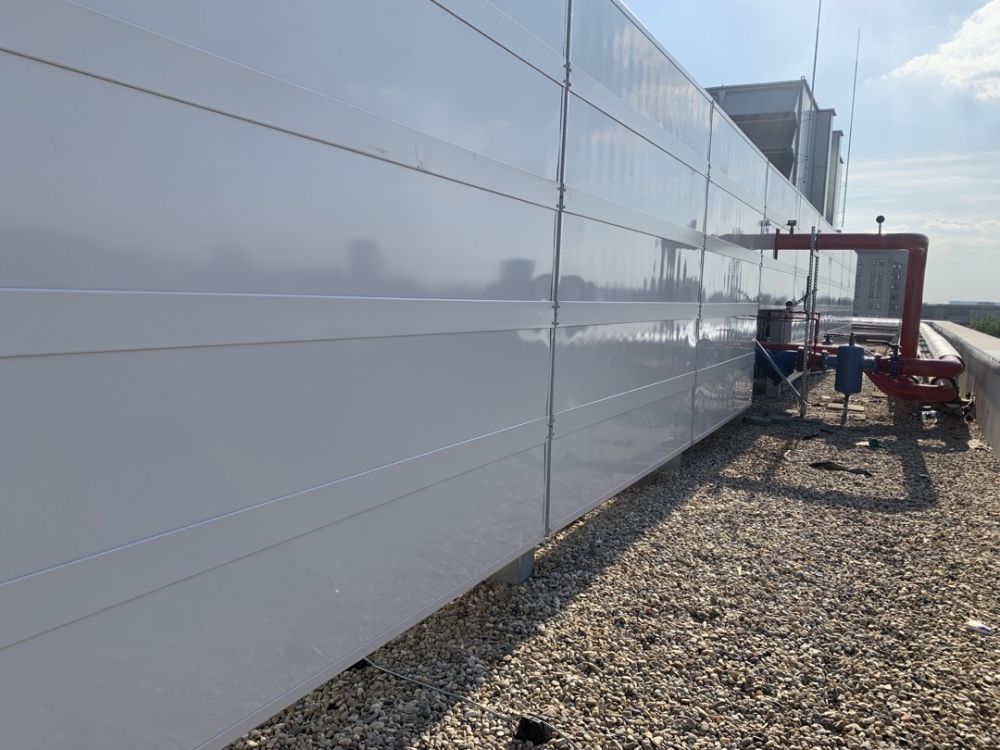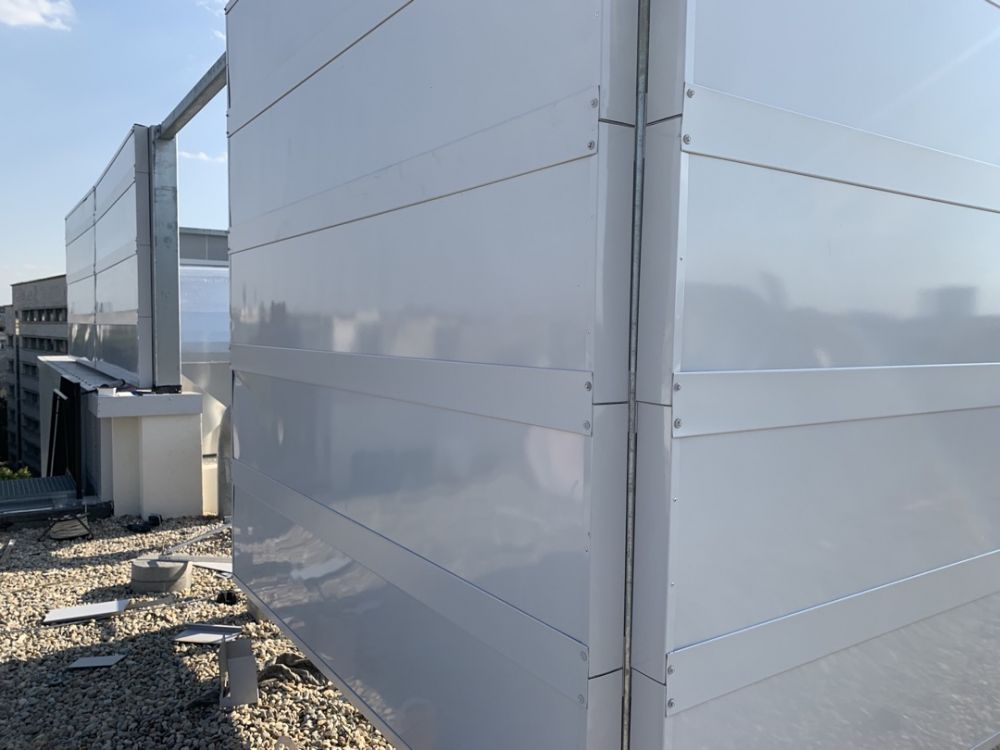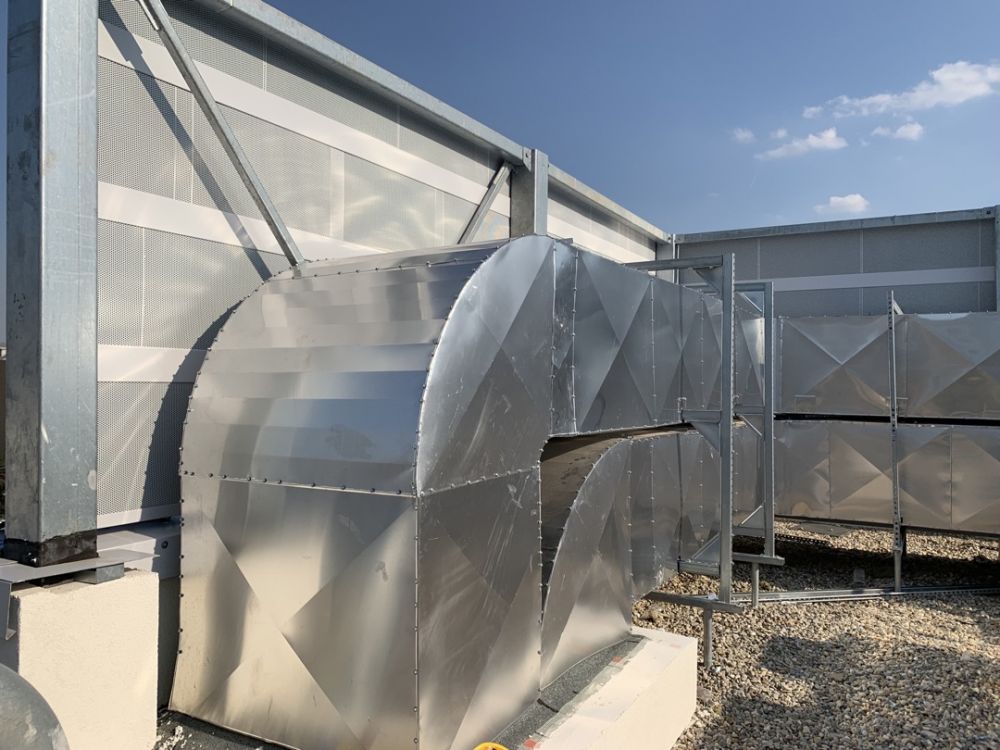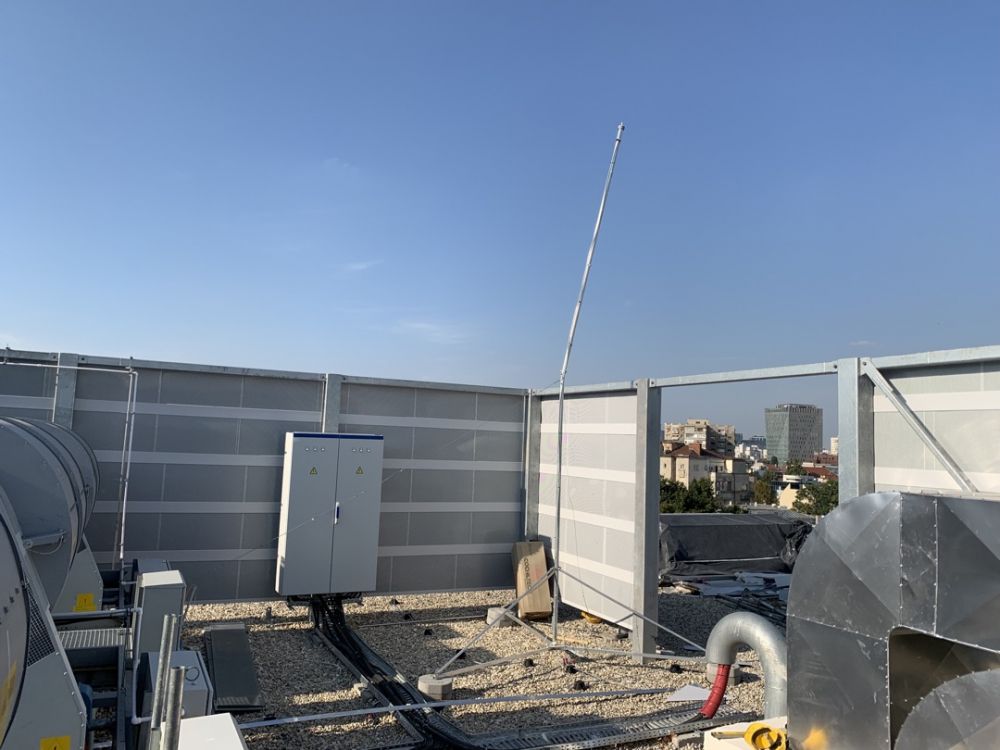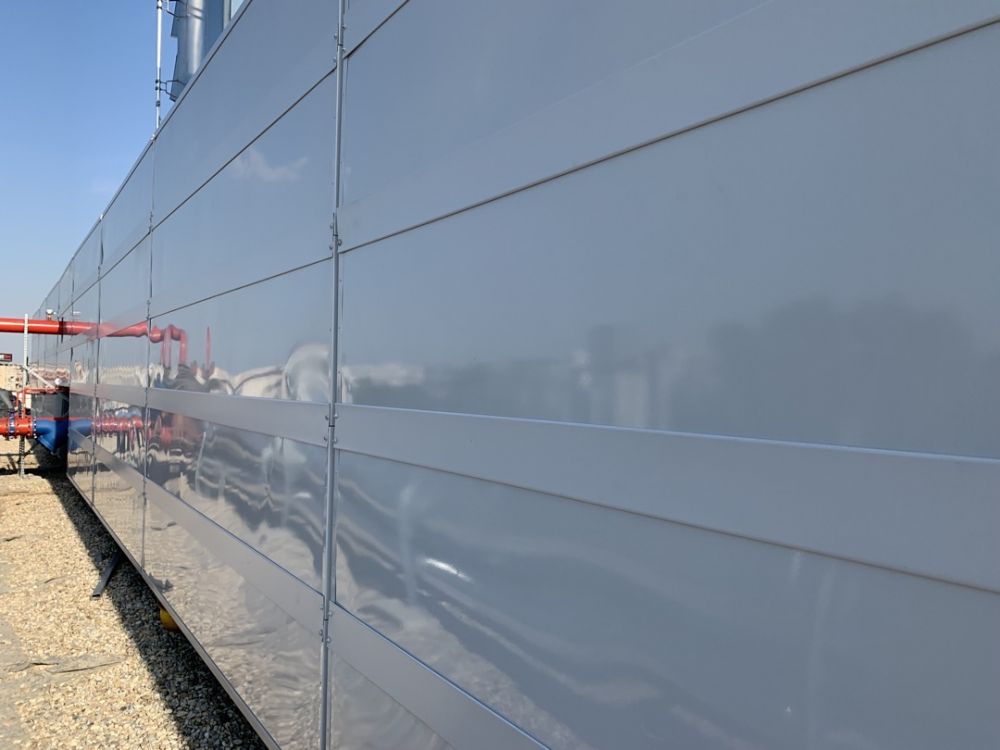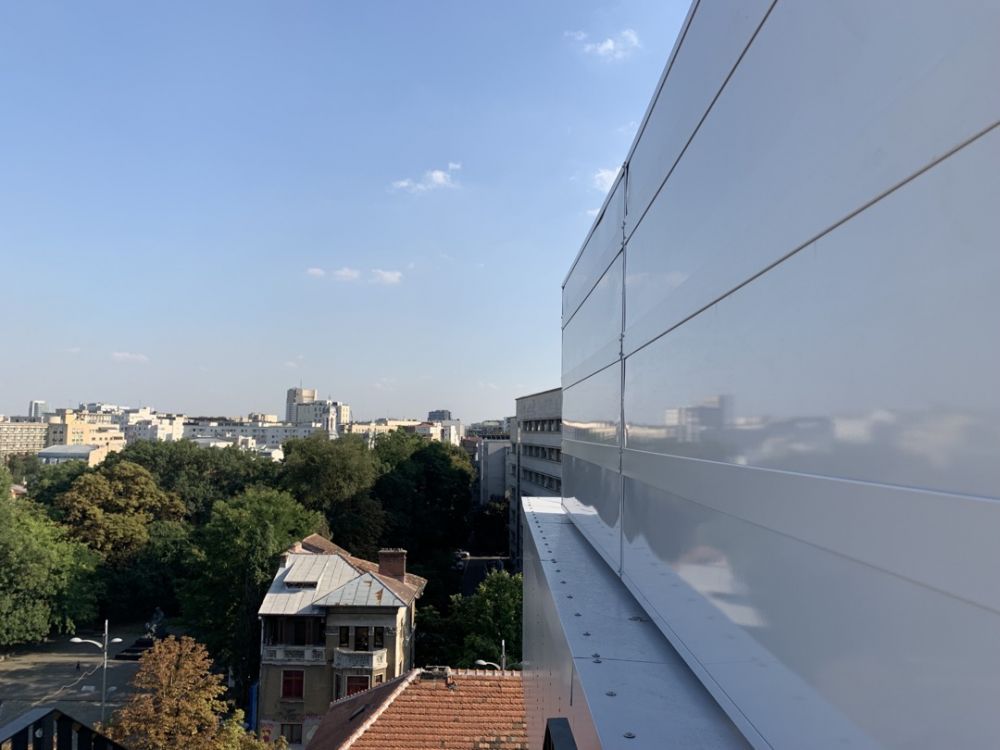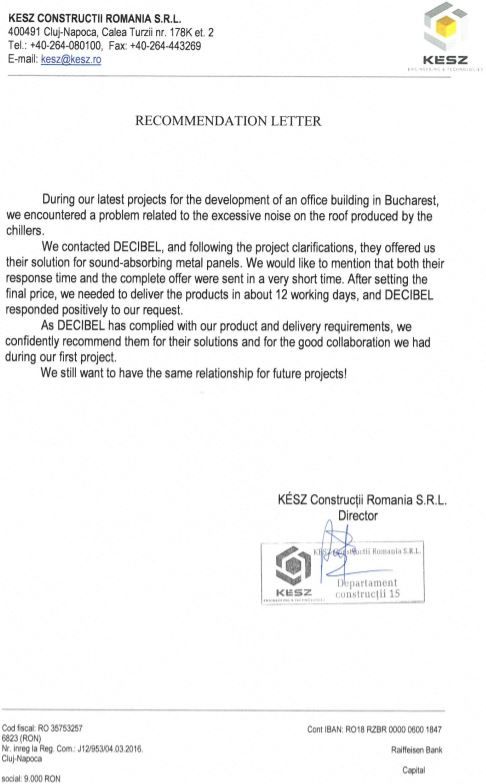 KÉSZ ist eines der führenden Unternehmen auf dem rumänischen Baumarkt und ein wichtiger Akteur im mittel- und osteuropäischen Raum. Als Generalunternehmer ist KÉSZ aktiv an Projekten im Zusammenhang mit dem Bau von Industrieanlagen, Bauwerkstätten, Lagerhallen, Anlagen und Gewerbebauten beteiligt.
Bei einem der jüngsten Entwicklungsprojekte für ein Bürogebäude in Bukarest stellten Ingenieure eine übermäßige Geräuschentwicklung auf dem Dach durch die Kühlaggregate fest.
DECIBEL was approached for the soundproofing solution, involving a noise barrier around the chillers. The Metal perforated "PZP" panels were selected as ideally suitable for the requested enclosure and with the ability to meet a short deadline for delivery, DECIBEL was awarded the project.
As a result, fast production and ease of installation, combined with soundproofing results from the "PZP" panels, has acquired DECIBEL yet another satisfied customer.
Related Products