»
»
»

Soundproofing of a cement factory in Austria
Soundproofing of a cement factory in Austria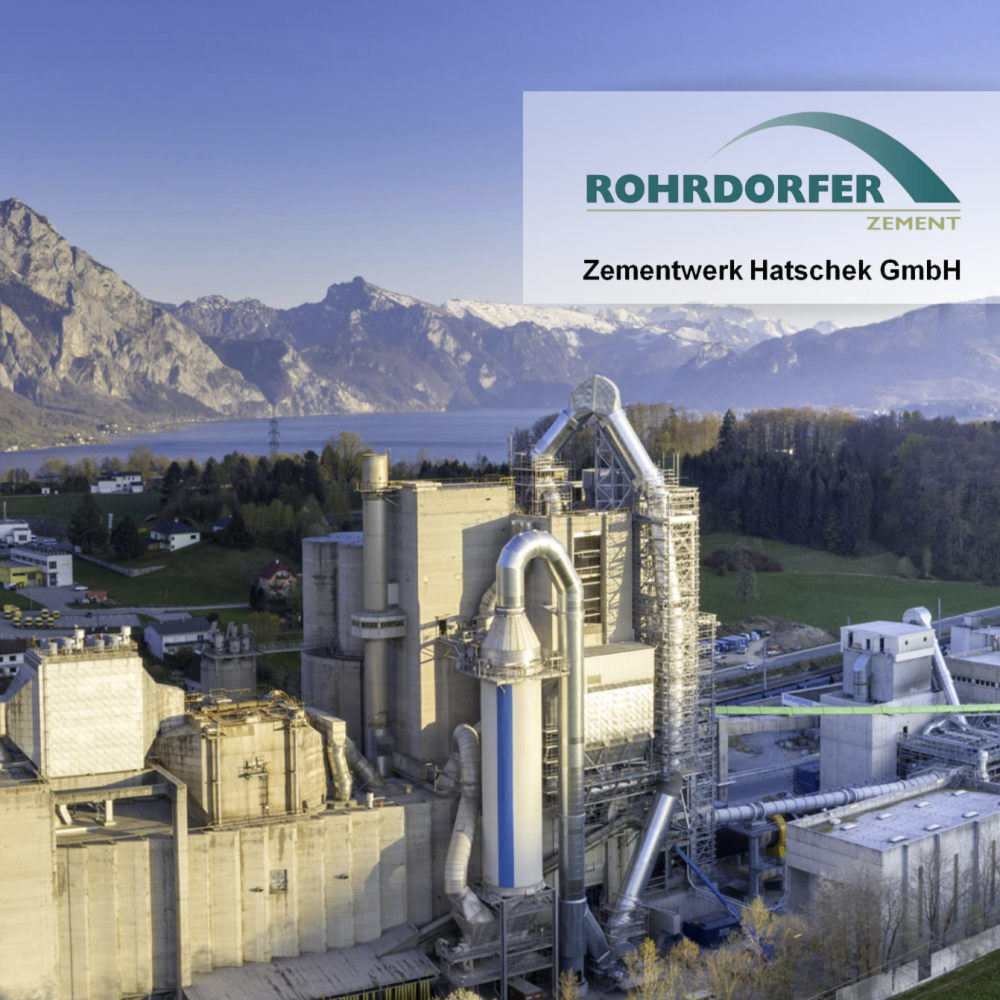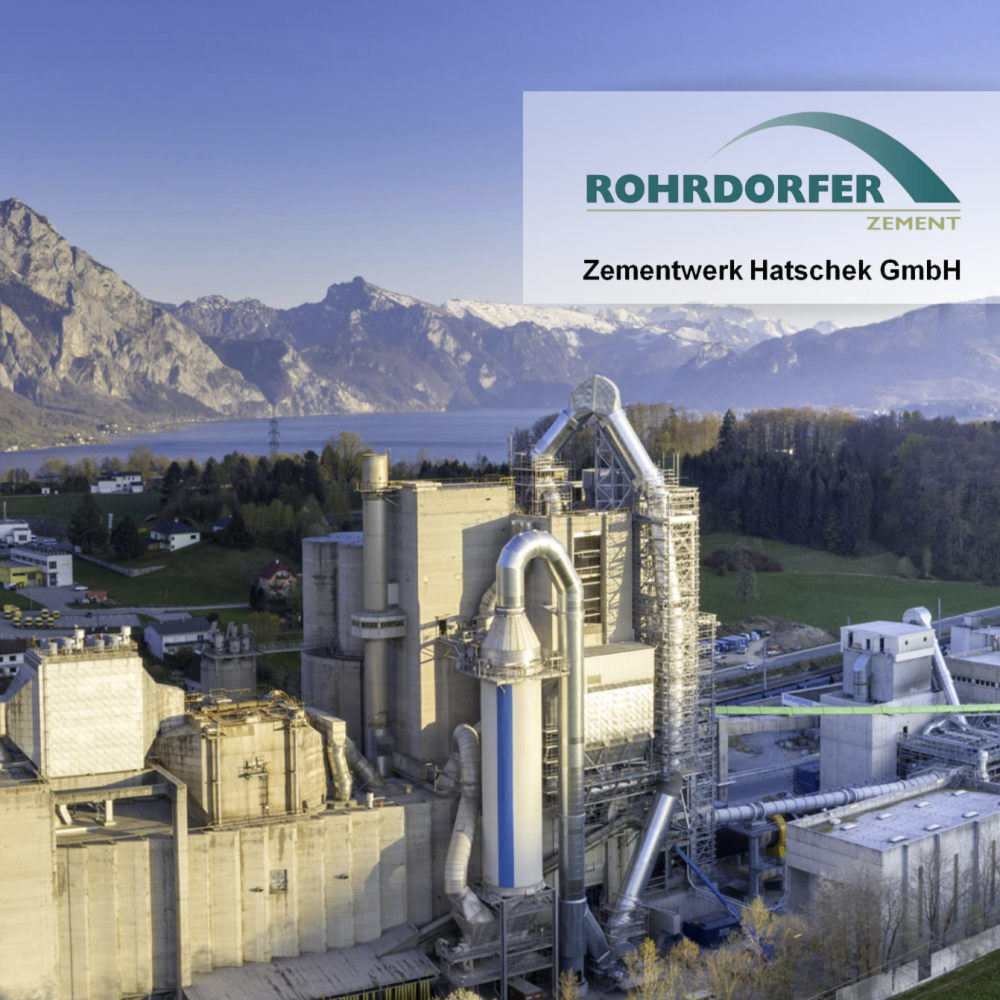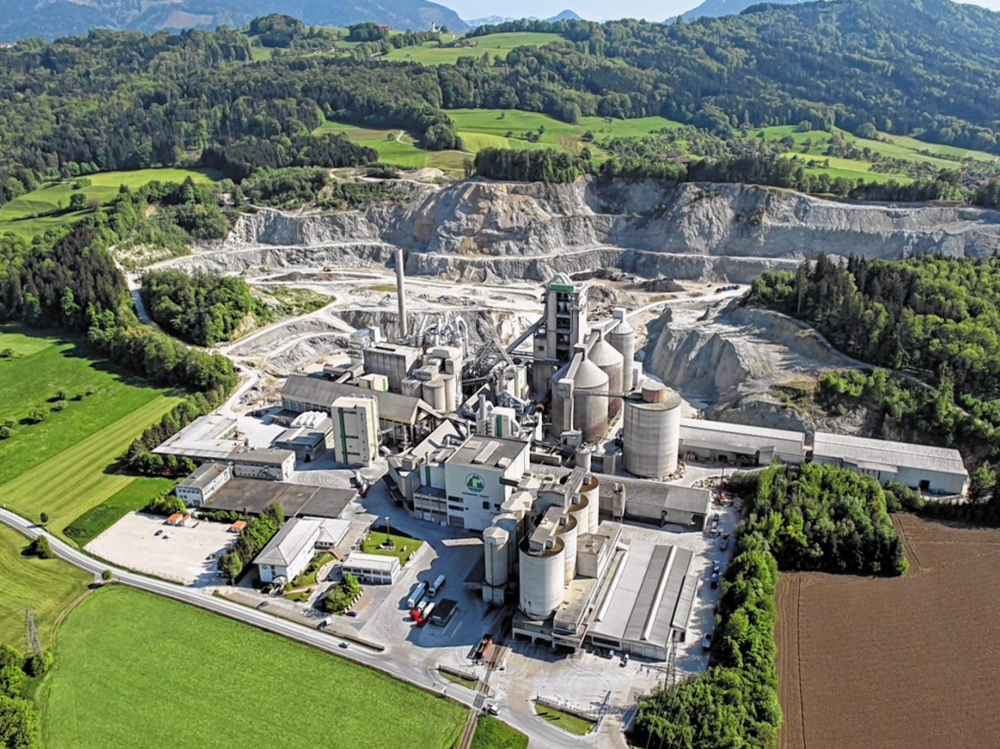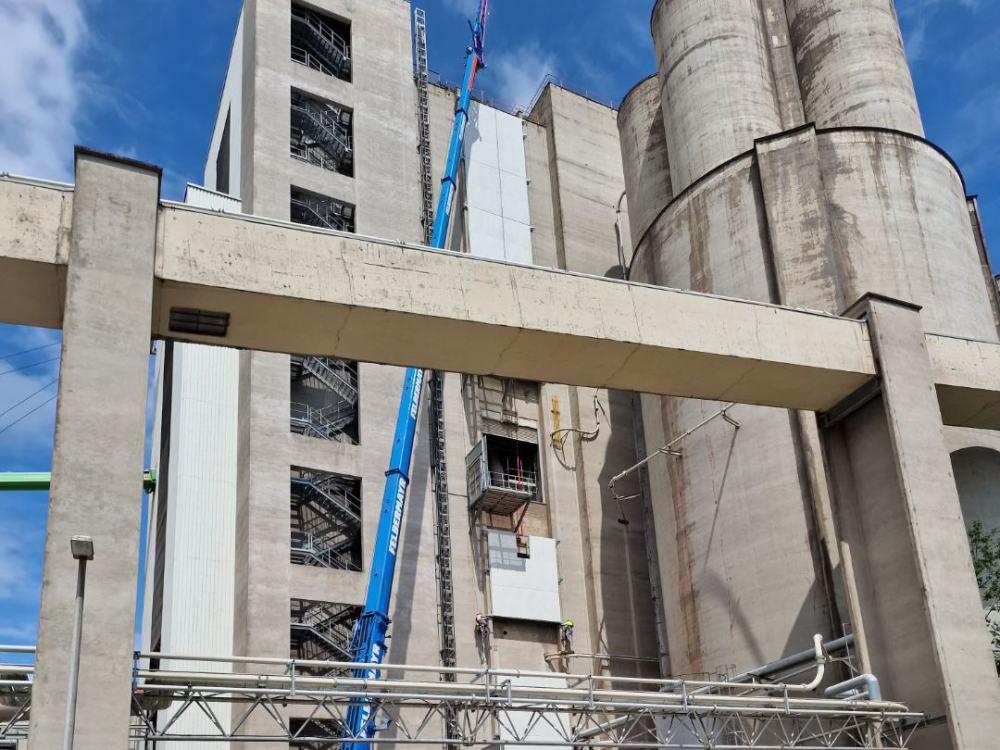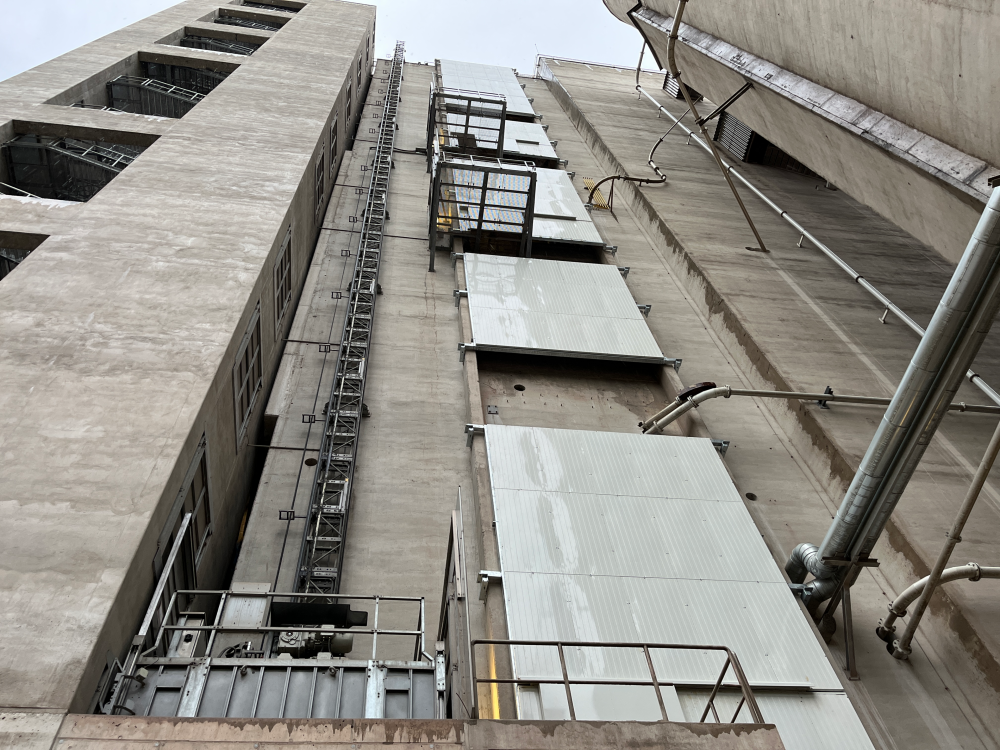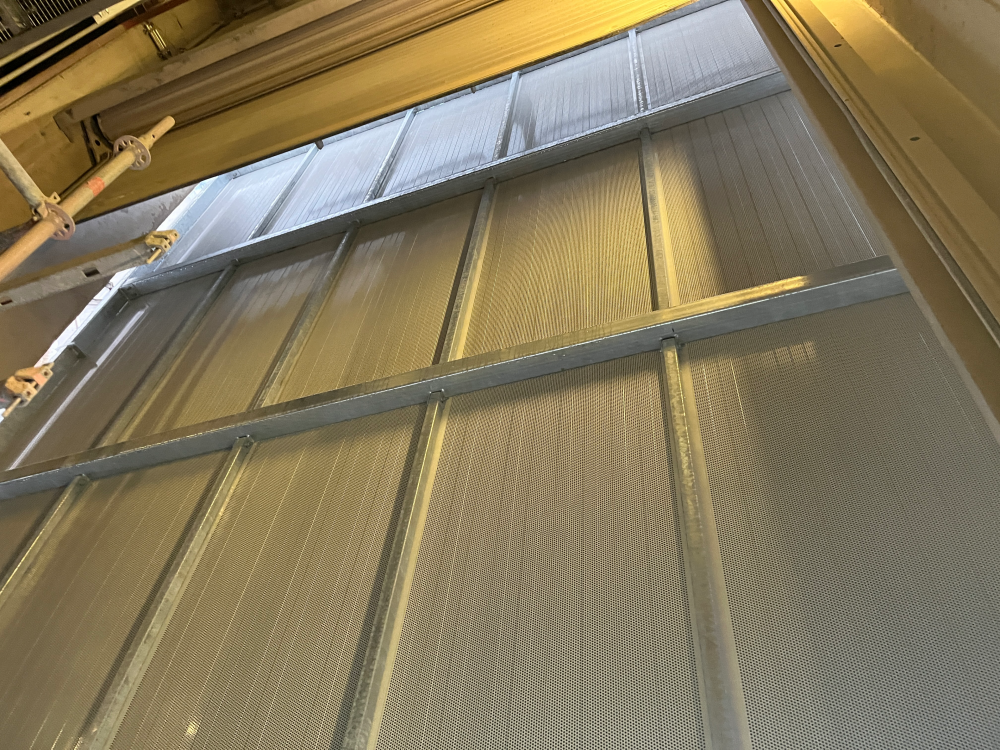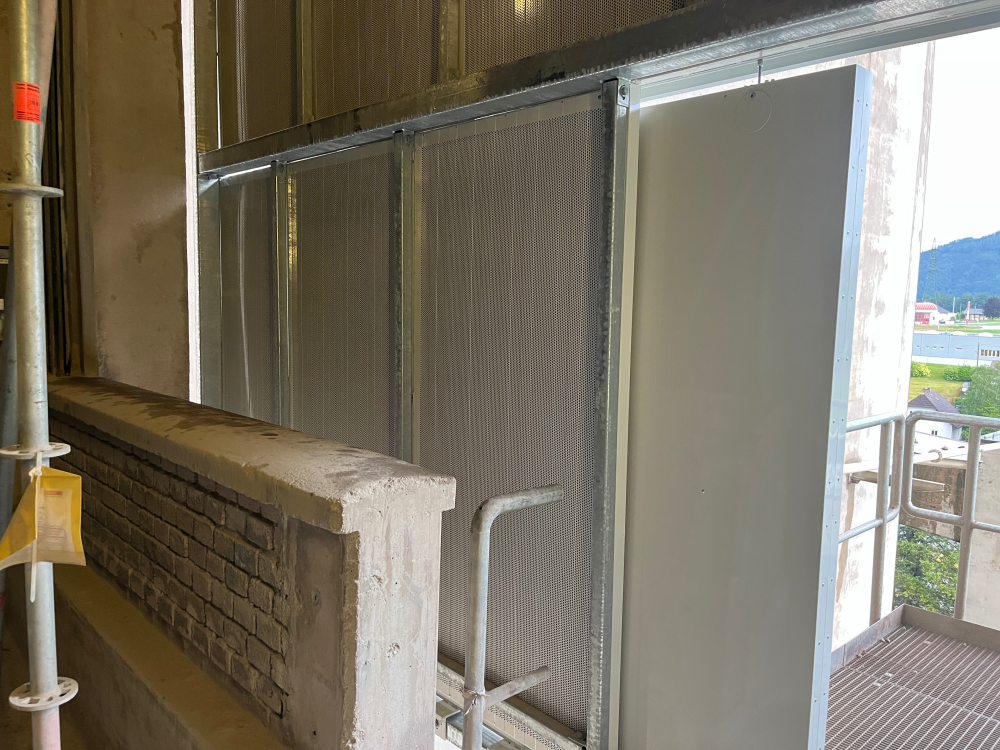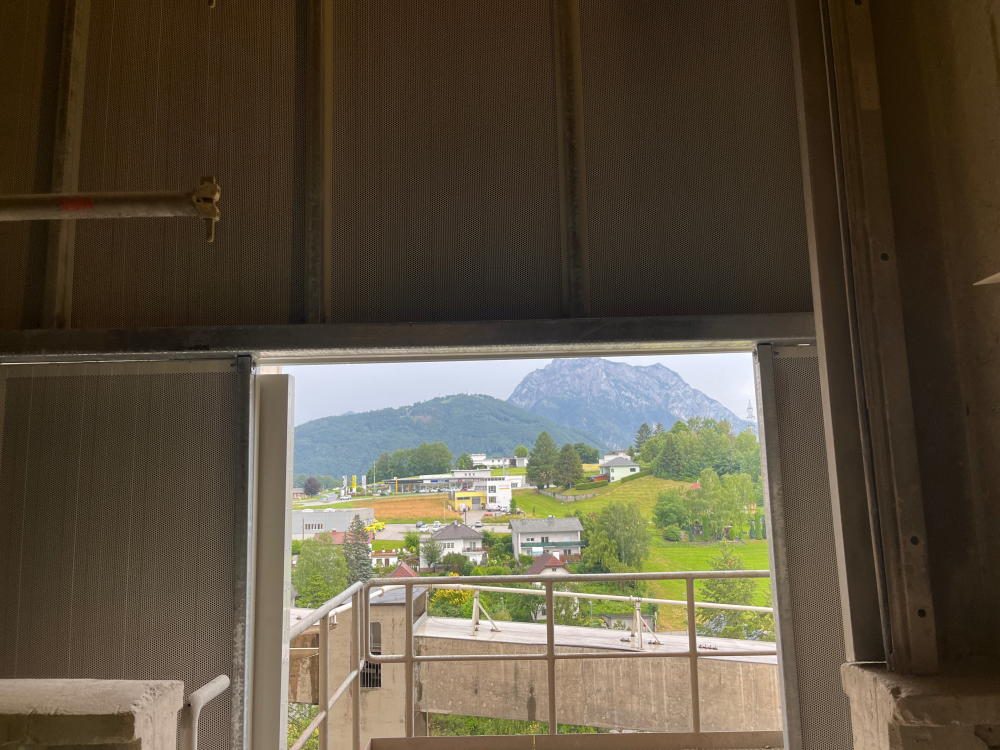 Situation
Hatschek Rohrdorfer is a regional company in that produces cement of different qualities for various applications.
A calcium mixture is successively heated in a thermal immersion belt so that it can then be used in cement production. The 70-meter-high cyclone in which this heating process takes place has 5 large openings required for maintenance purposes - heat is also discharged to the outside through these openings.
Problem
However, these openings also allow the sound produced in the heat exchanger to escape to the outside. These 5 openings are about 6 meters wide and between 5 and 8 meters high. The sound that escapes is a thorn in the side of the local residents. Hatschek Rohrdorfer management team are keen to maintain good relations with the local neighbourhood and would like to significantly reduce the noise level that affect local residents.
Approach
The project required cooperation between Decibel and a local civil engineering company. A solution for enclosing the 5 openings was designed. The covers are made with galvanized steel panels that are perforated on the inside to absorb sound. Sliding soundproof doors have been fitted to 3 of the 5 openings to allow forklift access. Due to space constraints on the external platforms, this would not have been possible with standard hinged doors.
Special challenge
Installation of this solution required the use of a team of professional abseilers, who abseiled down from the heat exchanger tower to install the top rails of the sliding doors.
Result
After an on-site time of 8 working days, the openings were successfully enclosed and the noise level reductions were achieved.
Related Products